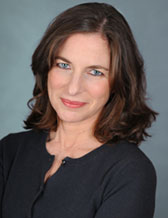 Filmmaker Cindy Kleine's prolific career began when she was an undergraduate at The Museum School and the legendary MIT Film/Video Section, studying with Richard Leacock, influenced by visiting filmmakers Robert Frank and Ed Pincus, and among a legion of future filmmakers in the program, including Ross McElwee, Robb Moss and John Gianvito. In line with Boston peers, Kleine has developed a central body of family dramas, including the acclaimed features, André Gregory: Before and After Dinner, a personal portrait of her renowned theatre director husband, and Phyllis and Harold, an intense probe of her parents' disastrous fifty-nine year marriage. In her short films Kleine has made friends and artists her subjects: The Starn Twins in Doug and Mike, Mike and Doug, outsider artists in Inside Out, and grad school colleagues in Holy Matter, and she's explored the mysteries and foibles of romantic love in poetically framed psychodramas Secrets of Cindy and Passage.
Kleine's films have been exhibited at many international festivals including Telluride, Seattle, San Francisco, Boston, Vancouver, Santa Fe, DokLeipzig, and Provincetown, and in theatres and museums such as Film Forum, The Walter Reade Theater at Lincoln Center and Anthology Film Archives in NYC, The Music Hall in Los Angeles, The Museum of Fine Arts and The Coolidge Corner Theatre in Boston, The ICA in London and The Center d'art Contemporain in Lyon, France. Her film, Doug and Mike, Mike and Doug was broadcast on PBS's POV Film Series.
Kleine has received awards and fellowships from The American Film Institute, The Iowa Independent Film Festival, The Jewish Eye (Israel), The MacDowell Colony, The Bard College MFA Fellowship Program, and The New England Regional Fellowship Program. She has taught filmmaking at Boston College, Harvard University, The Museum School and The New School for Social Research.
Alongside her film career, Kleine has continued to paint, draw and take still photographs. Several bodies of that work are represented in the gallery section.